Our Faculty
The VAT Academy team includes Faculty members with academic and applied experience in taxation, including operationalization, consulting, auditing and compliance, taxation policy, tax-related technology.
CERTs Core Academic and Managerial Team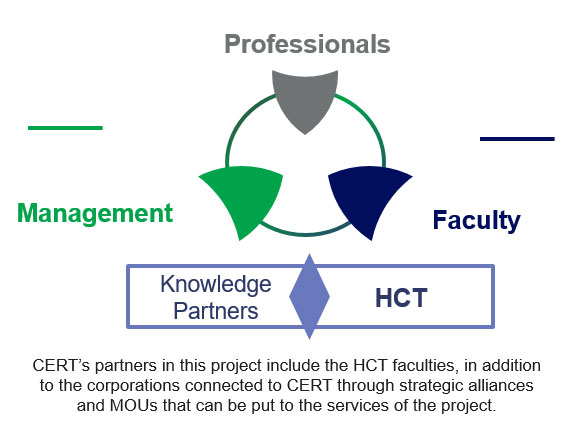 CERT's management and operations team includes:
Engagement Managers.
Program Delivery Coordinators.
Instructional Designers.
Mentors.
Demonstrated experience in managing large-scale educational programs and assessments frameworks.
The faculty and professional team includes Industry qualified professionals:
Chartered Accountants, Auditors, Economists, Public Policy, IT and Legal professionals.
Taxation Trainers and Curriculum Developers with experience with government and international tax regulators.
HCT Faculty with qualifications in taxation and solid research, curriculum design and development expertise.
::: Contact Us :::
CERT Headquarters, Abu Dhabi.
Registration enquiries
Please contact us to receive more information